Spicy poached pears are delicious and super easy to make. The ingredients are also really variable (change the spices, and the fruit). This is really just an example to get you started!
Ingredients
2 ripe pears
1 Ceylon cinnamon quill
2 cracked Ceylon cardamon pods
1 cup sugar (raw or caster)
1 1/2 cups water
1 chili sliced lengthwise
2 slices of gingers marscapone or whipped cream to serve
Preparation
Peel and quarter 2 pears and remove the seeds (or used peeled and whole, they take longer to poach)
In a pot, make a simple sugar syrup of 1 cup of sugar and 1 & 1/2 cups of water.
Place a cinnamon quill broken in half, a few cardamon pods, 2 slice's of ginger, a few cloves and a chili sliced long ways into the syrup.
Let it simmer for a while to extract the flavour's of the spices.
Add the pears and poach them until tender.
Serve with marscapone (or whipped cream) and a small amount of the strained poaching liquid.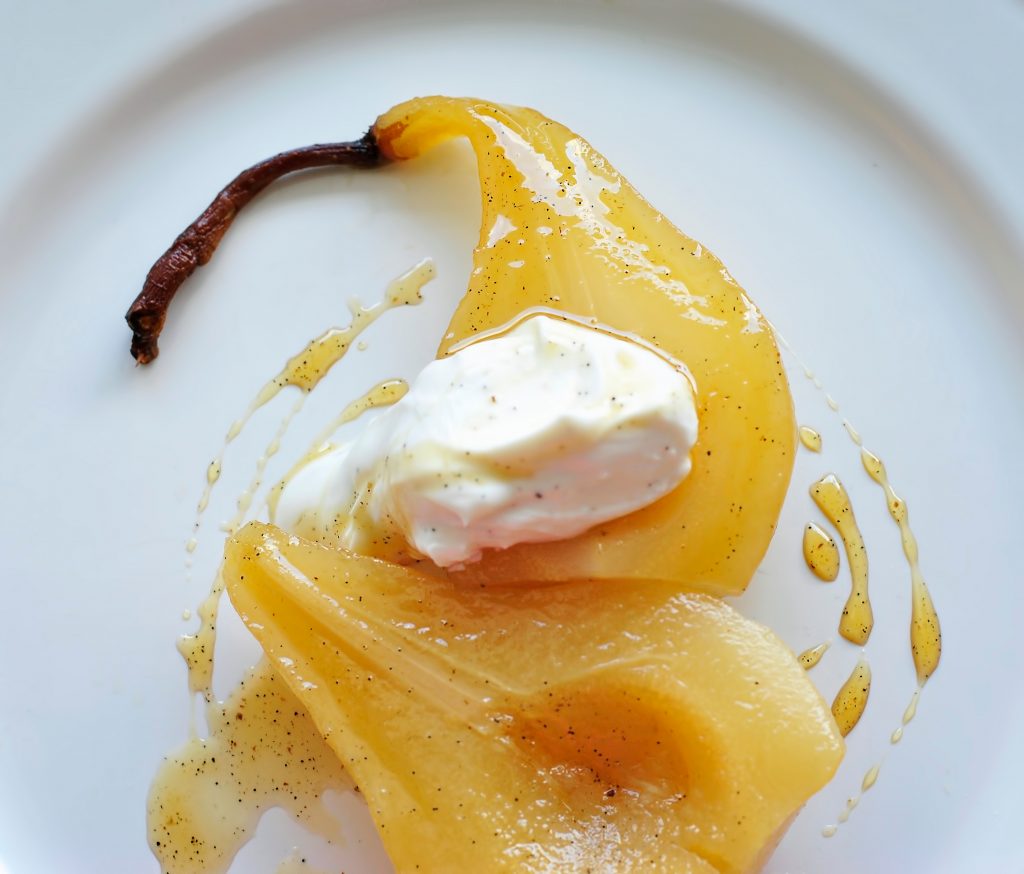 Related Products