Ingredients
2 cups all-purpose flour
1/4 cup cornstarch
1/4 teaspoon salt
1/2 cup butter, softened
1/2 cup canola oil
1/2 cup sugar
1 vanilla bean, split lengthwise
cooking spray
Preparation
Preheat oven to 350F.
Line the bottom and sides of a metal baking pan with foil and coat with cooking spray.
Combine flour, cornstarch and salt in a large bowl and stir with a whisk.
In another bowl, place the softened butter and beat until light and creamy.
Add oil and beat for a few minutes until well blended, then add sugar and continue to beat until well blended and smooth.
Scrape the seeds from the vanilla bean and add to the mixture.
Add flour mixture, beating on low speed until blended.
Spoon dough into the prepared pan and evenly spread out.
Bake for 30 minutes. Cool shortbread in pan for about 5 minutes before cutting.Store in an airtight container.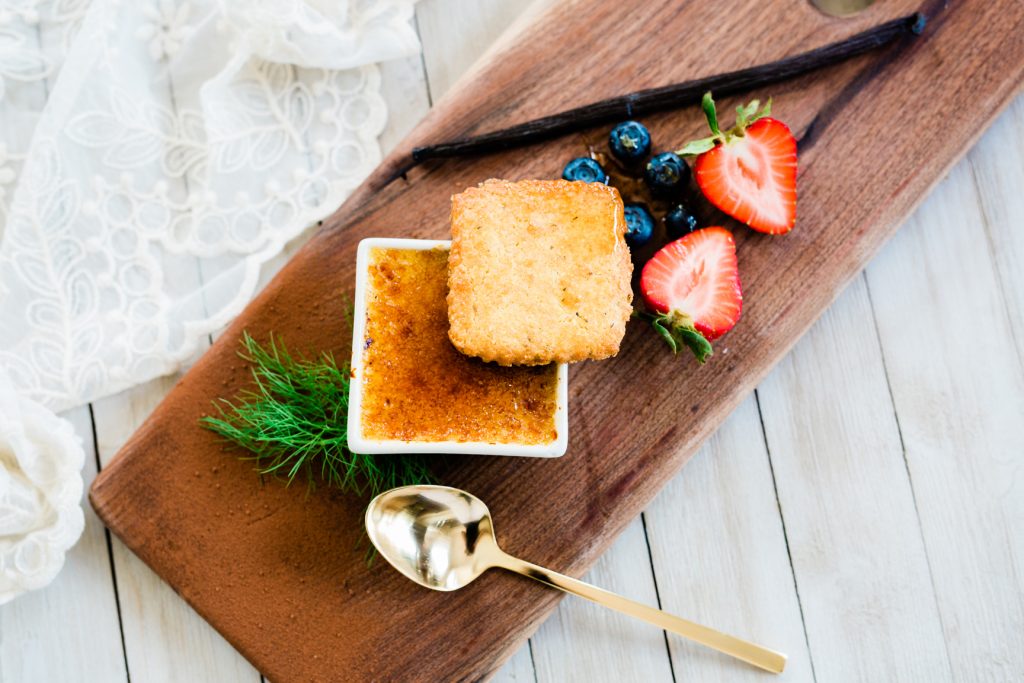 Related Products