Ingredients
2 cups cake flour (plus more for dusting the pans)
2 ½ Tsp. baking powder
¼ Tsp. salt
3 Tbsp. matcha powder
1 ¼ sticks unsalted butter, room temperature
1 ¼ cups granulated sugar
4 eggs
1 Tsp. vanilla beans
½ Tsp. vanilla extract
¾ cup light coconut milk
Coconut Buttercream Icing
1 ¼ cup unsalted butter, room temperature
5 cups powdered sugar
8 Tbsp. light coconut milk
2 Tsp. vanilla extract
Preparation (Vanilla Icing)
With an electric mixer, whip butter until smooth.
Gradually add the powdered sugar in small batches, alternating with coconut milk. Blend well between each addition.
Stir in the vanilla.
If the icing seems too thick, add more coconut milk. If it seems too thin, refrigerate it; it will thicken as it cools.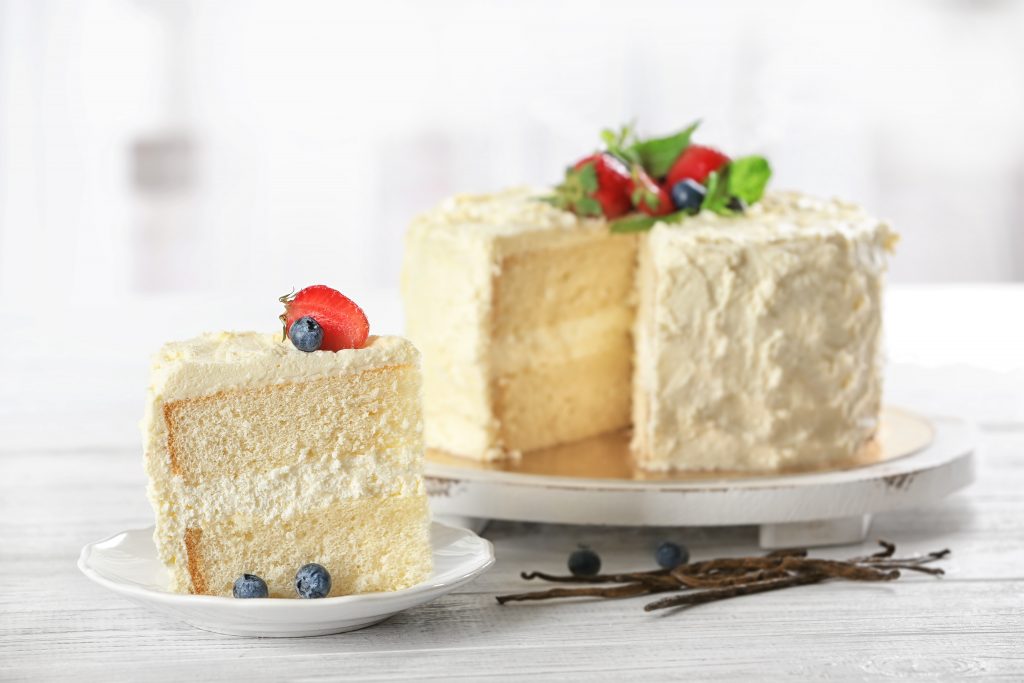 Preparation (Cake)
Preheat oven to 350
Grease two 9 inch cake pans. Place a circle of parchment paper on the bottom of the pan and grease the paper. Dust with flour and tap out the excess. Set aside.
Sift together flour, baking powder, salt and matcha powder. Set aside.
With an electric mixer, cream the butter. Gradually add the sugar and beat for 3-4 minutes.
One at a time, beat in the eggs. Add vanilla beans and extract and stir to combine.
With a spatula slowly fold in the flour mixture in small batches alternating with the coconut milk. Mix just until it is smooth.
Split the batter between the two cake pans and bake for 25-30 minutes. Test with a toothpick; if it comes out clean is is done.
Let the cake cool in the pans for 5 minutes and then transfer to a wire cooling rack.
Related Products