Ingredients
3 whole Ceylon vanilla beans
11/2 cups plain vodka (35%+ Alcohol)
1/2 cup water
1 cup granulated sugar
Preparation
In a 3 cup glass container with a tight fitting lid, combine vanilla beans with the vodka. Cap and allow to "steep" at room temperature for three weeks.
Remove vanilla beans and strain liquid through a cheesecloth (if necessary). In a medium saucepan, combine water and sugar, stirring constantly, until it comes to a boil and sugar dissolves. Remove from heat and cool. Stir into vodka that has been strained.
Pour mixture into a bottle; cap and allow to sit at room temperature for one month.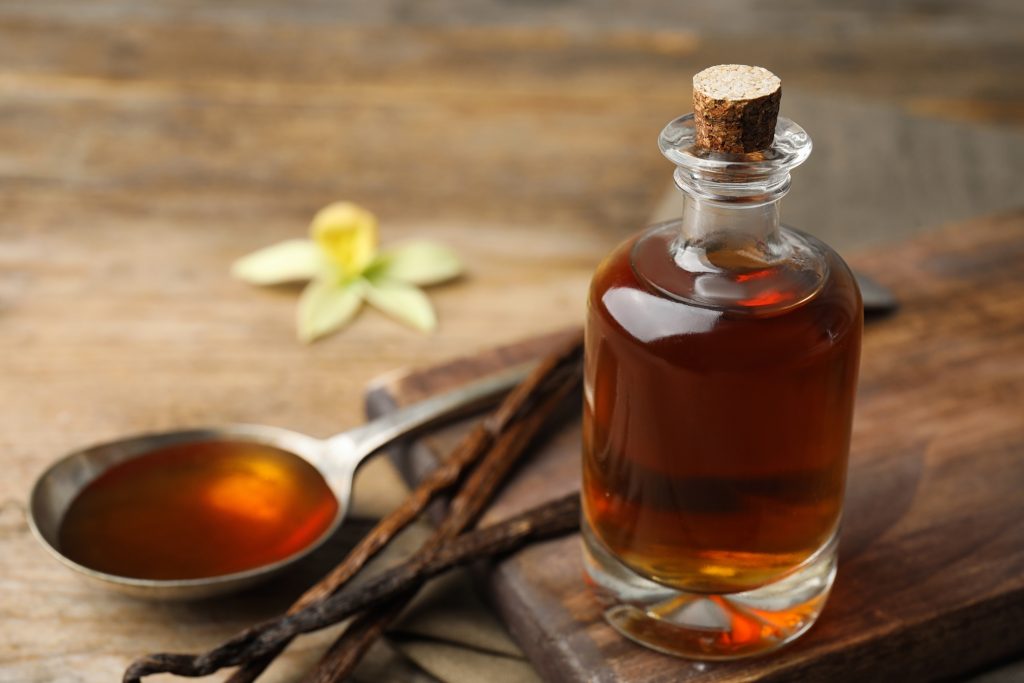 Related Products